Resident Experience is Everything 
 Rose Senior Living Signature Programs
We're committed to providing a variety of signature programs for residents that promote a greater sense of community, lead to rich life experiences, ensure the highest levels of satisfaction, and offer meaningful approaches to health and safety. 
---
Our LifeSTYLE Promise® ensures residents of Rose Senior Living communities have the freedom to live the lives they want to live—guaranteeing choice, flexibility, and control over how and when services and care are structured, scheduled, and delivered.
Physical
A focus on strengthening your body through exercise, nutrition, and stress management.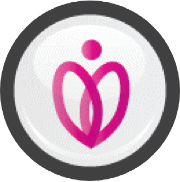 Emotional 
Opportunities for friendship, camaraderie, and meaningful relationships that are uplifting and affirm feelings of home and family.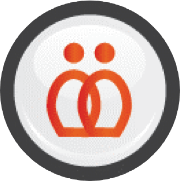 Social 
Creating opportunities for socialization that lead to increased quality of life, feelings of belonging, increased mental function, and longevity.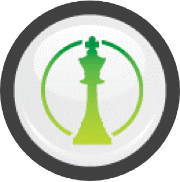 Intellectual
A commitment to lifelong learning and intellectual stimulation through classes, lectures, seminars, discussion groups, and outings. 
Spiritual
Opportunities to nurture your spiritual journey through a variety of services and programs.
Vocational 
Offering chances to contribute talents, wisdom, and experience to others through volunteerism, both on campus and in the surrounding community.
Health
Our signature programs including health and wellness navigation and EverSafe 360°, ensure the highest standards and protocols and safety.
Environmental
Coming together to be good citizens of the planet, respect the environment, and manage resources effectively.
1. LCS Medical Advisory Board
The carefully selected medical board will be responsible for identifying the latest technologies, innovations, and care delivery models to direct and guide LCS communities such as ours toward best-in-class service within the current healthcare climate.
2. EverSafe 360° Engage
A voluntary and confidential senior-focused program, EverSafe 360° Engage addresses concerns affecting mental and emotional well-being, such as stress, depression, isolation, grief, and other related needs. Engage supports seniors as they adapt to the ever-changing needs of aging.
3. EverSafe 360° Telemedicine
Telemedicine technology will provide an overall health and wellness platform to ensure residents have ready access to physician services on demand at all care levels.
4. EverSafe 360° Common Area Flex Space
We're reimagining the spaces we share through the lens of the experts as we safely and efficiently maximize space usage during emergency response situations –such as natural disasters, pandemics, and other disruptive events.
5. EverSafe 360° Indoor Air Quality
Implementation of air quality best practices is at the very core of EverSafe 360°. The Air Quality Initiative emphasizes the importance of indoor air quality and its connection to heating, venting, and cooling systems (HVAC). We are committed to improving air quality in our fight against airborne pathogens.
6. EverClean 360°
In partnership with P&G® (Procter and Gamble), EverClean 360° delivers professional cleaning formulas to ensure a clean and safe environment to live, work and play. EverClean 360° provides daily disinfecting using various sanitation systems such as electrostatic disinfecting, UV lighting measures and more.
---
These focuses are instrumental in the EverSafe 360° program at our community, and will be implemented in partnership with Life Care Services support. We encourage you to contact our community today to learn more about the ways in which we put our seniors first, each and every day.
Heartfelt Connections
Each member of our memory care team is trained in the innovative and proven Heartfelt Connections – A Memory Care Program™, a comprehensive program based on the latest in memory care research and best practices.  Heartfelt Connections is an individualized program that starts with getting to know each resident's life story. We then develop a personalized plan that concentrates on each resident's unique abilities and celebrates each small success.  Heartfelt Connections promotes dignity and a sense of accomplishment in day-to-day activities, supports self-esteem and overall health and well-being; and reduces fear, anxiety and frustration.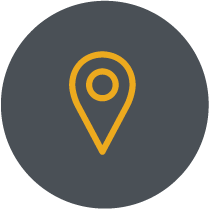 Find Your Rose Senior Living Community