Everything Your Loved One Needs to Thrive
Memory Care at Rose Senior Living  
Rose Senior Living memory care residences provide the safety, security, people, and programs to help preserve the things that bring meaning and order to your loved one's life.

Comforts of Home
We provide a success-focused, highly individualized program of care in a warm, caring environment. Our home-like communities can help reduce fear, anxiety, and frustration with residents with Alzheimer's and dementia.
Top Safety and Security Measures
Rose Senior Living provides families with comfort knowing that their loved one is enjoying the best quality of life possible in a safe, secure environment. 
Reclaim Your Relationships 
When your loved one lives in a memory care community, this allows loved ones the opportunity to step back into their role of simply being a loving spouse, daughter, son or grandchild – rather than a round-the-clock caregiver.
Whole-Person Care for Improved Quality of Life 
Our memory care communities promote dignity and a sense of pride and accomplishment in day-to-day activities for those with Alzheimer's or dementia. In turn, this improves feelings of self-worth, self-esteem, and overall health and well-being.
Tools to Stay Connected
Our Points of Interest and Life Story tools allow families and residents to stay connected and maintain meaningful relationships, even when you can't physically be together. 
Spend Meaningful Time
When families visit our memory care communities, Rose Senior Living allows you to make the most of your time together, so that everyone is relaxed and comfortable.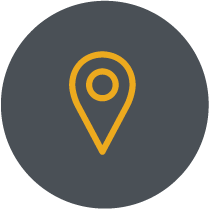 Find Your Rose Senior Living Community